View Pictures

Bid or Purchase
Current Price: 168.50 USD Ends in: 7d 13h
Connectors and contacts for installing Garmin GNS430 or GNS530. This kit includes all of the discrete contacts and the connector bodies and back shells needed for one of these popular GARMIN installations. Having this kit can either save you A LOT of money, or money and time & effort to acquire these separately.
This kit is no longer available from Garmin, and is same as p/n 011-00351-00 (except for nut-bars). I believe a complete new installation kit was last listed by Garmin for $275. The kit does include the connector mount screws and nuts (no nut-bars right now, as they are no longer available from Garmin).
The DSUB connectors and back shells used in this kit, are all mil spec parts, not cheaper commercial connectors and covers.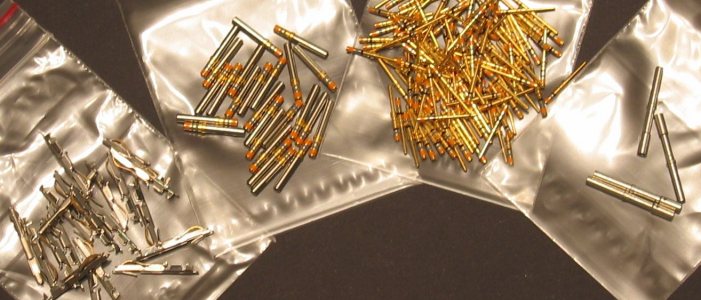 The following contacts are included in this kit-
(25) Standard DSUB socket contacts

(125) High Density pins

(4) AWG 18 socket contacts (power)

(20) shield termination contacts
The following connectors and h/w are included in this kit

(1) 44 pin HD DSUB receptacle

(1) 78 pin HD DSUB receptacle

(1) 25 pin std DSUB plug

(2) 25/44 DSUB metal backshell

(1) 50/78 DSUB metal backshell

(1) AMP .1" dual row edge connector for shield terminations

(6) 4-40 lock nuts (in lieu of nut-bars which are currently not available)

(6) 4-40 flat head phillips stainless self locking screws (not shown)

(2) 4-40 pan head phillips stainless self locking screws for shield termination connector (not s


Powered by
Click here to purchase or contact the seller of this item on eBay