View Pictures

Bid or Purchase
Current Price: 37.50 USD Ends in: 14d 8h
Installation kit for Collins- IND-350A/B or IND-351/A/B VOR/ILS indicator . Contents of this kit include mil spec connectors, contacts, and metal hood.
Detailed list of what is included in this kit-
1 pcs- DSUB recept 25 pos, (same as Collins pn 371-0379-070)
25 pcs- ms39029/63-368 sockets (same as Collins pn 371-379-0170)
1 pcs- slide lock
1 pcs- metal hood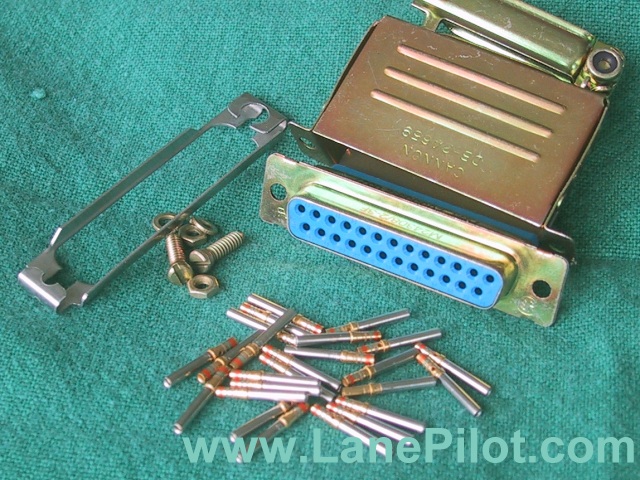 We also have other install kits for Collins microline equipment, if you don't see what you are looking for, please ask.
For a limited time, I am offering FREE use of the INSTALLATION/Operations manual for this item ($20 deposit required). The manual I have for this one is 3rd edition revision 1, dated April 20 1983. In order to take advantage of this limited time offer- please make a separate refundable PayPAL payment of $25 to my Paypal ID. This is your deposit for the manual. You will have 10 days to from the day I ship, to get it back to me. As long as I receive the original manual back- in the same condition as when it was shipped- by midnight of the 10th day, I will refund your $25 deposit. If the manual does not arrive back by the 10th day, you will not receive your refund! No exceptions. If you pay by check, include the extra $25 deposit with your payment, and a note indicating you want to borrow the installation manual. Return shipping of the manual should be by USPS priority mail, with tracking for your proof of receipt on my end.


Powered by
Click here to purchase or contact the seller of this item on eBay