View Pictures

Bid or Purchase
Current Price: 134.20 USD Ends in: ended
KY-196A/197A comm unit installation kit. Contents of this kit are a subset of what is found in King p/n 050-02600-0000. This kit includes items for the tray mounted unit end of the installation, but without small hardware (screws, nuts, clamp, etc.). Although this kit did not come from Bendix King, it uses the same high quality components from the same manufacturers, as used in that kit. The Molex connector and pins are no longer available from Molex. They have been out of production now for several years.
This kit includes-
31 pcs- KING p/n 030-1107-00xx connector terminals
1 pcs- KING p/n 030-01094-0080 Conn card edge 15/30
1 pcs- KING p/n 030-00101-0002 Panel mount RF connector
1 pcs- KING p/n 090-00019-0007 Retainer clip (not shown)
1 pcs- KING p/n 089-08168-0002 wave washer (not shown)
1 pcs- King p/n 089-08094-0030 stainless flat washer, .446 ID, .028" thk (not shown)
it does not include the RG142/BNC connector for the antenna end of the installation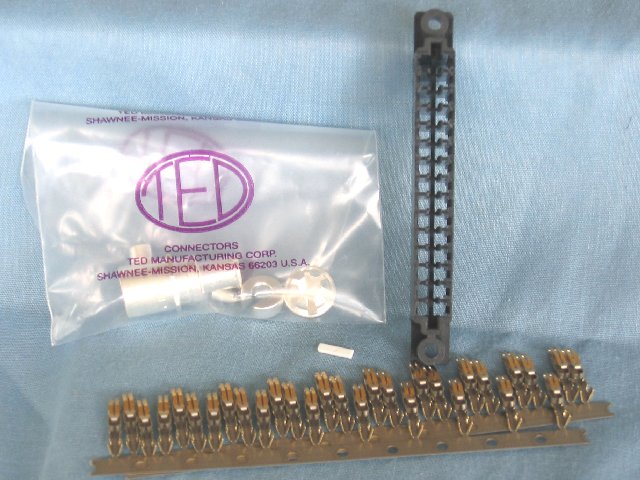 For a limited time, I am offering FREE use of the INSTALLATION manual for this item ($20 deposit required). In order to take advantage of this limited time offer- please make a separate refundable PayPAL payment of $20 to my Paypal ID. This is your deposit for the manual. You will have 10 days to from the day I ship, to get it back to me. As long as I receive the original manual back- in the same condition as when it was shipped- by midnight of the 10th day, I will refund your $20 deposit. If the manual does not arrive back by the 10th day, you will not receive your refund! No exceptions. If you pay by check, include the extra $20 deposit with your payment, and a note indicating you want to borrow the installation manual. Return shipping of the manual should be by USPS priority mail, with tracking for your proof of receipt on my end.

MANUAL information-


Powered by
Bid on or purchase this item.